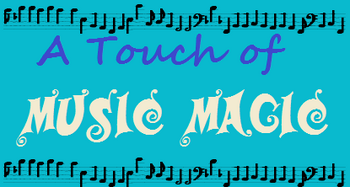 Welcome to the Royal & Rebelpedia Seasonal Project for Autumn 2015. This season there is going to be a magic spell cast on Ever After High and some awesome musical inspired outfits. Enjoy!:)Ivypan800 (talk)
Each season I, (Ivypan800) will be making up a project for you all to join in with. In this project I invite you to make a awesome outfit inspired by music or the kind of outfit the characters might wear on stage. Whether they are OC or real. Please post your designs in the gallery below along with your user name and your characters name. Have fun! Ivypan800 (talk)
The Story
Edit
Once upon a time, in the land of Ever After...
Autumn had arrived at Ever After High and Faybelle Thorn was bored. She was bored because nothing was happening, no mischief, no fun, just class after class. And when The daughter of a dark fairy is bored, odd things tend to happen.
More Coming Soon.
(Disclaimer: This story was written by and belongs to Ivypan800 so please DO NOT take it for your own personal use. The projects made are Exclusive to Royal & RebelPedia fan corner wiki and are not for use on other sites. Thank You.)Edit
Ad blocker interference detected!
Wikia is a free-to-use site that makes money from advertising. We have a modified experience for viewers using ad blockers

Wikia is not accessible if you've made further modifications. Remove the custom ad blocker rule(s) and the page will load as expected.